So I have this axe: http://us.battle.net/d3/en/profile/TheMadHatta-1511/hero/4679921 Its my main hand weapon.
And I love the particle effects that elemental and specific affixes give to weapons in this game. I can only think of the normal elemental ones that I've seen, and then one given for chance to bleed or LoH, not sure which.
The weird thing is this one has no elemental effects and just normal stats I've seen on weapons before, nothing I haven't used before, but none of those weapons had this glow/particle effect.
Can someone explain why my weapon has this cyan colored, plasma like, tendril looking visual effect to it? Here's how it looks like: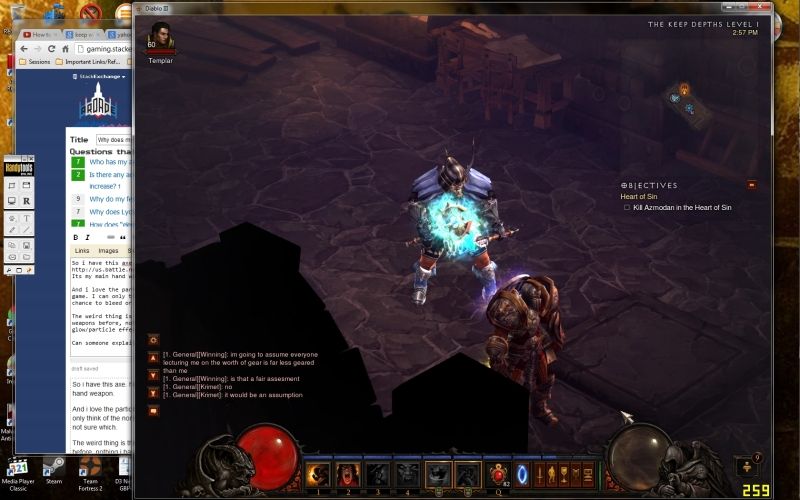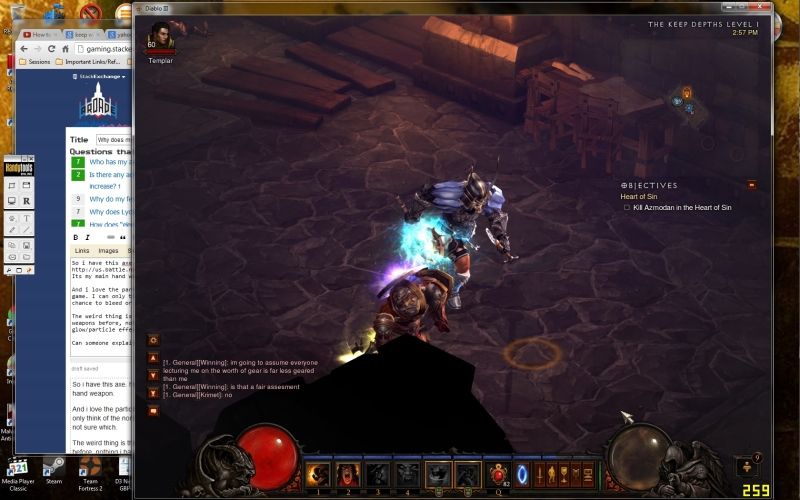 I'm always changing my abilities around several times between changing each piece of gear so I'm pretty sure it is the weapon itself.