I recently made a few designs in ACNL to serve as roads for my town. Everything looks okay when I put them down, except for one thing.
Dark lines are flickering in the vertical space between designs that both contain the "edge" of the road. Why is this, and is there any way to fix it? Does it have to do with the number of colors used in the designs, perhaps?
EDIT:
I messed around a bit, and I think I have identified the issue. The designs/textures seem to not actually fill all of the space they're taking up on the ground, but are instead tiled upward for a fraction of a pixel. This means that all of the designs with the dark row at the bottom of them tile upwards ever so slightly and therefore show a bit of the bottom row of pixels at the top.
Here's a comparison between the original textures and one where I've dotted the bottom row: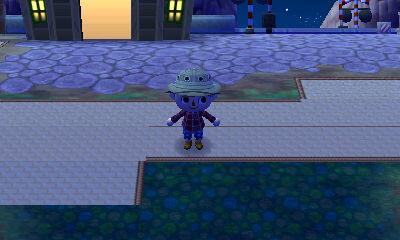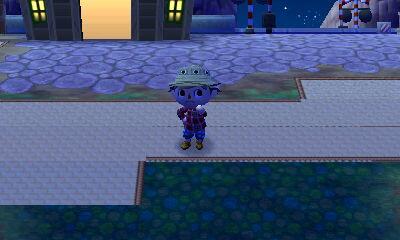 I suppose my question still stands - is there any way to fix this problem without making my designs look terrible?
EDIT 2:
The lines flicker as the camera moves, and are as such dependent on where the camera is. Once the camera stops moving, the lines stay in whatever state they were in. From some angles, they are not visible at all. These lines appear regardless of color.