As you can see here: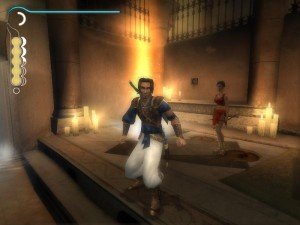 There is an hourglass-like vertical counter of sand that represents how much charge you have for the Dagger of Time. Alongside that hourglass counter is a series of half moons that are either empty or filled up white. In the image I've linked above, that counter is half full.
What does the half moon counter represent?